frameLOGIC

Technology at your service
A comprehensive fleet management system
frameLOGIC is a leading provider of complex technological solutions for fleet management.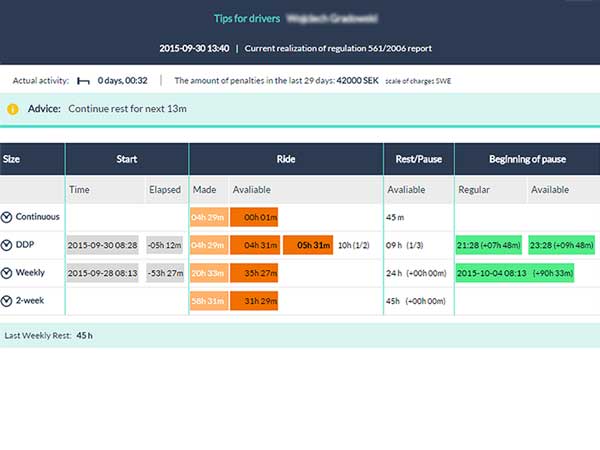 About frameLogic
frameLOGIC is a leading provider of complex technological solutions for fleet management, transport management, and mobile workforce management. The company is settled in Wrocław (Poland) but operates across the whole of Europe, with strong focus on Polish, German, Spanish, and Scandinavian markets. frameLOGIC's target is split into two major groups: transportation companies (including e.g.: Ewals Cargo Care, Anhalt Logistics, Kim Johansen, Kurt Beier, Transports Argelich, Frio Aragon, EPO Trans, MagTrans, etc.) and utilities enterprises (including e.g.: Tauron, PGE, Enea, KGHM, etc.).

Since 2004, the company has deployed the system in both small and big enterprises and successfully cooperated with global brands such as Microsoft, Oracle, Here, SAP, Continental, Garmin, TomTom, TimoCom, and Trans.EU, to name just a few
frameLOGIC's mission is to help companies decrease time, energy and resources used in fleet management, transport management and mobile workforce management by providing them with leading technology solutions tailored to each customer's preferences and needs.
Through improvement in organisational system, we want to diminish the distance between a headquarter and employees executing the orders in a field. Since 2004 we have helped to thrive businesses of different sizes and industries. Our services grant them tangible benefits: overall efficiency increase, costs reduction and creation of optimal conditions for further growth.
Telematics Fleet Management Solution
Telematics Solution
GPS tracking is just a basic part of frameLOGIC's complex tool for modern fleet management. Its options include:
Monitoring of real time position and work of the vehicles,
Tracking vehicles' archival routes with all details,
Real-time information on traffic and road obstacles,
Comparing planned routes with their actual execution by drivers,
Easy creation of POIs and areas, etc.
Not only GPS gathers data, but also summarizes it. All activity is registered and then a subject to analysis. The whole FMS system operates in order to enhance fleet efficiency and productivity.
Unique Features
Major advantage of frameLOGIC's Fleet Management System is its complexity and flexibility. Besides basic GPS track and trace, it offers:
Online, real-time control over drivers' working hours,
World-class fuel control solution, awarded with Quality International prize for its precision
Extended communication with drivers via onboard mobile devices
Perfectly tailored transport management solution for both: a dispatcher / manager and a driver
Trailers monitoring and management
Tyre pressure and temperature control solution.
Customer Benefits
Huge savings, due to:

Rigid fuel economy management
Avoidance of drivers' working hours penalties
Lower communication expenses

Optimal fleet utilization
All activities controlled by one system
Detailed analysis of all selected factors shown in charts
Contacts
frameLOGIC Sp. z o.o.
Pl. Powstancow Slaskich 1/13
53-329 Wroclaw, POLAND
VAT ID: PL8951806161
Andrzej Kalupa
Member of the Board, Sales Director
+48 602 234 241
aka@framelogic.pl