The best have chosen SafeFleet
SafeFleet M2M integrator for fleet management with over 50.000 units sold to more than 4.000 clients in the entire world.
About SafeFleet
SafeFleet Telematics is one of the most innovative companies in the field of machine-to-machine (M2M) in Romania, with branches in Italy, Poland, Hungary and in several other Balkan countries.
For over 20 years, it has provided products and services that bring added value to it's customers in fields as: vehicle telematics, road toll collection, pay parking by mobile phone and automatic meter reading.
With 50 employees the group of companies has generated revenues of 6.2 million euros in 2015.
Today our telematics platform, used by more than 4.000 customers with over 50.000 vehicles is offering: vehicle tracking, fleet & fuel management, driver behaviour, temperature monitoring, driver ID, two-way driver communication and direct satellite backup links among other features.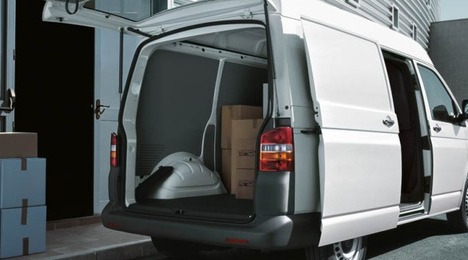 ETA Automatizari Industriale is one of the most innovative companies in the field of M2M in Romania. Emerging technologies are embraced with enthusiasm by more than 14 years of a young team of R&D, tested and implemented in products that bring value to our customers.
Many of our solutions have been launched on the market before their time, ETA Automatizari Industriale is both a pioneer and demand creator for M2M products that are now in a mature phase: monitoring fleet by GPS, our mobile app fliGo and OBU1, our Automatic Payment Solution for HU-GO Toll In Hungary. Our company has always been driven by innovation in the Romanian telematics industry and international expansion, giving clients access to personalized services and top-quality products.
Telematics Fleet Management Solution
Telematics Solution
SafeFleet Portal is the complex web-based application for fleet monitoring services. It delivers complete information about vehicle activity, being the last piece of the AVL solution  puzzle developed by ETA Automatizari Industriale and the human machine interface of the entire system.
The application offers a complete overview of the client's fleet, reporting performance indicators such as fuel consumption and driver behavior and monitoring analysis through more than 50 reports.
Unique Features
One of the most sold and appreciated SafeFleet services is automated toll payment in Hungary made possible through our OBU1 device. Our clients can use it only for toll payment or they can upgrade to get access to our monitoring app, SafeFleet Portal.
For the mobile users, SafeFleet offers its mobile friendly vehicle tracking app, fliGo which allows customers to check their vehicles wherever they are in one simple tap.
But our main differentiator is our powerful monitoring app, SafeFleet Portal. SFP has been built to allow customers flexibility through easy integrations and custom-made white-labeled use of the interface. The app can be used to track a large number of smart parameters and interprets those parameters through more than 50 reports.
It offers custom notifications and custom user-access, department management, direct communication with the driver and fueling import. It can also be connected through multiple freight exchange operators and helps the client in having an efficient and complete monitoring solution!
Contacts
SafeFleet
ETA Automatizari Industriale
str. Gheorghe Dima, nr. 1
300079, Timisoara, Romania
Tel. +40256294608
sales@safefleet.eu